The Agile Fluency Game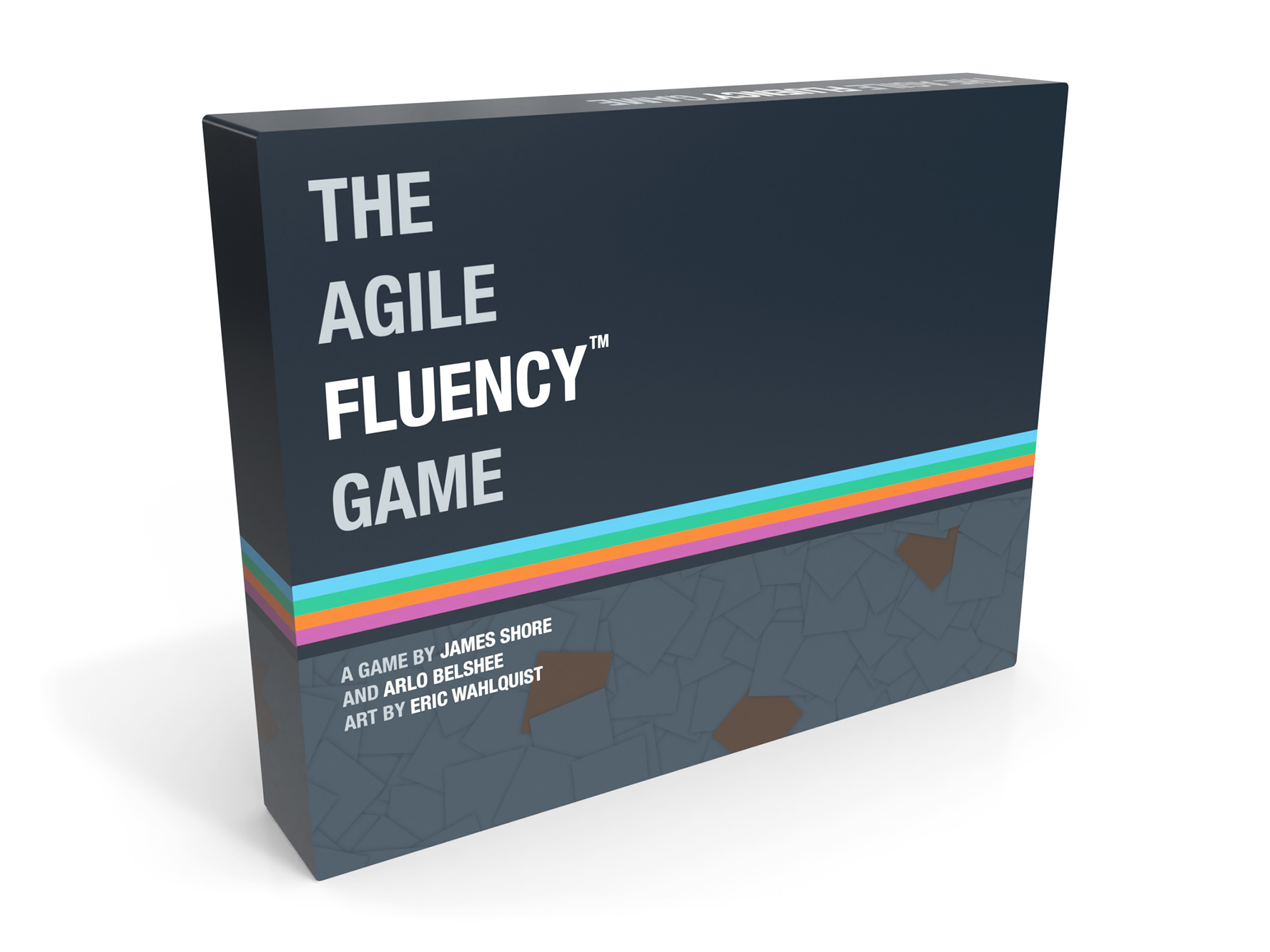 The Agile Fluency Game authentically simulates 2.5 years (10 seasons) on a software development team. It was developed so experiments in the game lead to new insights about your real-world options. Game players learn about the benefits and trade-offs of adopting agile practices. Of course, they must also deliver features! Or what's the point?
The Premise: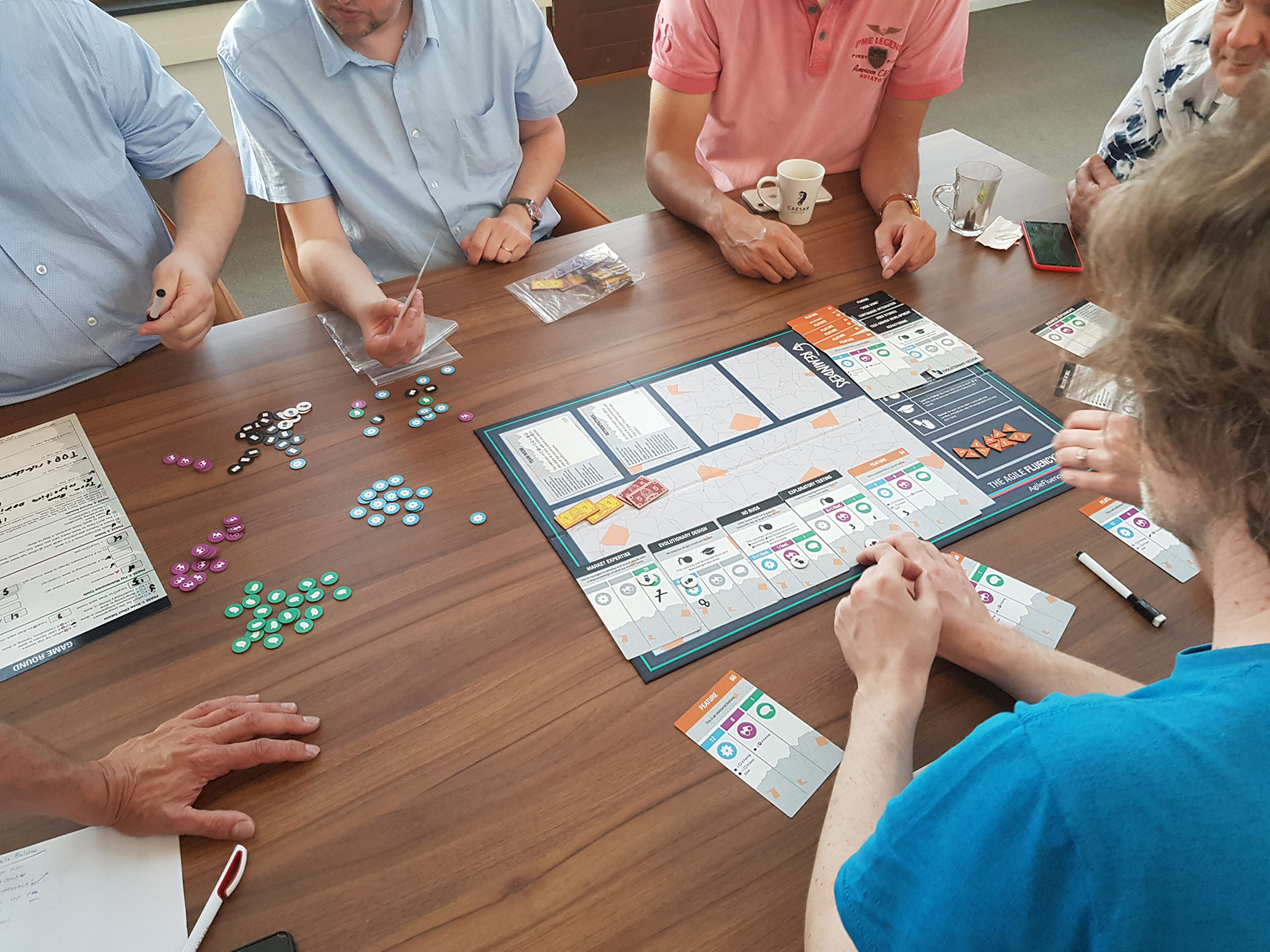 You take on the role of a team that's leading the agile transformation and adopting an agile approach for the first time.
Each season, you'll decide how to invest your effort. Your quest is to decide how best to spend your limited time. Do you develop features or learn new practices? Which features? Which practices? Features are the only way to earn points, but agile practices help you do more.
Your boss is totally focused on results. As long as you deliver a great product to your customers, she doesn't care how you do it. She needs to see a regular flow of new features, but other than that, the choices are up to you. Your challenge is to find the right mix of features and practices to get the most money possible.
The Authors:
James Shore and Arlo Belshee developed the euro-style board game. Both are Agile Alliance Gorden Pask Award recipients, software developers, and experienced game players.
One session with a retrospective on your play may be all you need to stimulate actionable insights. Yet the game challenges prior assumptions, and most players enjoy the opportunity to try for a better score. Each time brings greater understanding of the benefits, trade-offs, and investments you need to succeed.
Do you want to play the game?
We lead workshops for facilitators and facilitate work sessions for intact teams and leaders. Contact us!
Contact Us