Power up your agile teams.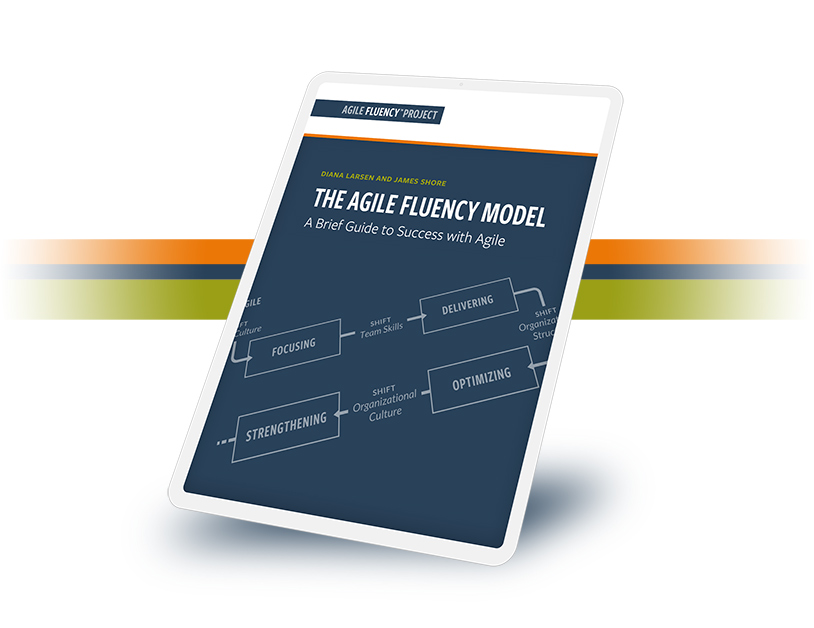 Agile methods are solidly in the mainstream, but that popularity hasn't been without its problems. Too many organizational leaders complain that they're not getting the benefits they expected. Too many teams find themselves in circumstances detrimental to doing their best work.
Our model describes how to enable your teams to produce the results you need and achieve the success they crave, and it's now available as an eBook!
This eBook offers:
An easy-to-share pdf version for passing the article along to colleagues
A format that makes reading easier and more relaxed on tablets and mobile devices
A pdf format that is optimized for more thorough comprehension
An eBook that is an official product of the Agile Fluency Project with its colorful AFP branded design
Read the ebook to learn more about:
The Meaning of "Agile Fluency" for Teams
Achieving, or Losing, Team Fluency
Benefits: How Teams Contribute to Organizational Success
Investments: How Leaders Enable Team Contributions
Proficiencies: How Teams Strengthen Capability
Applying the Agile Fluency Model: Aligning, Planning, Improving
Note: This eBook has been optimized for reading on an iPad or similar tablet device in portrait mode. If you wish to print the eBook, choose "Fit to Page," "Scale to Fit," or a similar option in your print settings.
Translations
Members of the worldwide Agile Fluency community have translated our eBook into the following languages.
Agile Fluency Project permission is required to translate and distribute this content. Interested? Contact us!